Frans-Paul Gout: Back to the real music, to colourful sounds from beautiful guitars

Gibson L 5 from 1936

Guitars became

Vintage guitars

when they didn't build them anymore like they used to. Fortunately now, as in music, they make and distribute them again, but meanwhile we had to pick and choose and look for them. So I looked around and around and what I couldn't find, shipped from the motherland to learn the archetypes. And from one moment to the next you build a collection. So come and see, buy, sell or trade and play a duet in the process, and join the All Play Band!




Home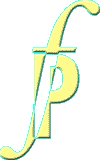 cds

boardgames

order

vintage guitars



Nederlands